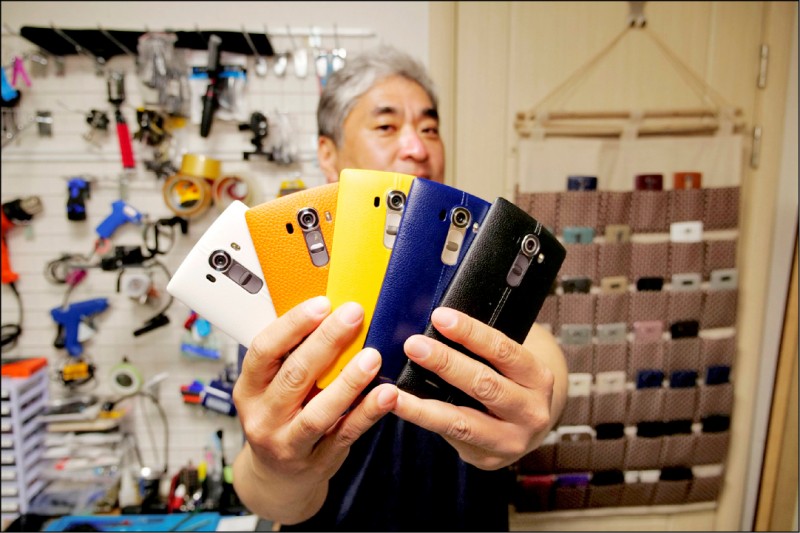 柳賢秀是LG手機的忠實粉絲,停產後也不打算棄用。(路透檔案照)
◎ 孫宇青
South Korean Ryu Hyun-soo describes himself as an ''LG phone maniac'' and says he won't give up his LG smartphones even though the company is getting out of the business.
南韓人柳賢秀形容自己是「LG手機狂人」,還說即使這家公司準備停止手機業務,他也不會棄用。
LG Electronics Inc. said in April it would wind down its smartphone division by the end of July because of a prolonged sales slump.
LG電子4月宣布,由於長期銷售委靡,將在7月底前逐步關閉手機部門。
Ryu, 53, who has collected nearly 90 devices over 23 years, said the audio quality made him fall in love with them. At his house in Anyang, Ryu has a room dedicated to the devices and the parts and tools to fix them.
23年來蒐集近90支LG手機的53歲柳男說,音質使他鍾情於此。在他位於安養市的家中,有一個房間專門放LG手機和修理用的相關零件和工具。
He'll use the LG phones "forever" as long as the parts are still being supplied.
只要零件仍持續供應,他將「永遠」使用LG手機。
"A Samsung phone is like a smart friend and an Apple phone is like a girlfriend to me. Then a LG phone is like a friend whom I've shared the ups and downs of life together with. It is sad to see the friend leaving. It is very sad," Ryu said.(Reuters)
柳男說:「對我來說,三星手機就像聰明的朋友,蘋果手機就像女朋友,而LG手機就像與我一起度過人生高低潮的朋友。看著這位朋友離開很難過,真的很難過。」(路透)
新聞辭典
maniac:名詞,瘋子。例句:He is a maniac when it comes to Japanese dramas.(他一說到日劇就像瘋子一樣。)
wind down:動詞片語,逐步停止。例句:They have no choice but to wind down catering service.(他們不得不逐步停止外燴服務。)
ups and downs:片語,盛衰、起伏。例句:Life is full of ups and downs. Deal with it.(人生充滿起起落落,接受它吧。)
華客新聞 | 時事與歷史:《中英對照讀新聞》South Korean 'phone maniac' won't give up his LG smartphones 南韓「手機狂人」不打算棄用LG智慧型手機
The new statue is much smaller than the original, being only 2.83 meters in height and will be travelling to the #US by a French-f…